The Week
Hjulsta, Sweden
The 2nd Social Light Movement Workshop took place in Sweden in the first week of October 2012. This time the SLM brought light and love to Hjulsta, a 'million housing project' estate on the outskirts of Stockholm.
The workshop was supported by The City of Stockholm with Philips and Einar Mattheson, the forward thinking owners of the estate. At the end of the week there was a conference organised by Stockholm Lighting Days.
Unlike all the other suburbs (Tensta, Rinkeby, Kista, Husby, Akalla) who were candidates for a SLM workshop in Stockholm, Hjulsta was the only one where there were no amenities for the residents. Hjulsta is located at the end of the metro blue line and is an anonymous suburb. There has never been anyone who has bragged about that he or she has come from Hjulsta! All the other suburbs are both famous and infamous throughout Sweden and have been the recipients of different interventions to guide them in the right direction, though it often goes wrong because the authorities and the police have little or no support in those areas. Hjulsta really has nothing flashy to show off and that ́s just why it has been so interesting for SLM.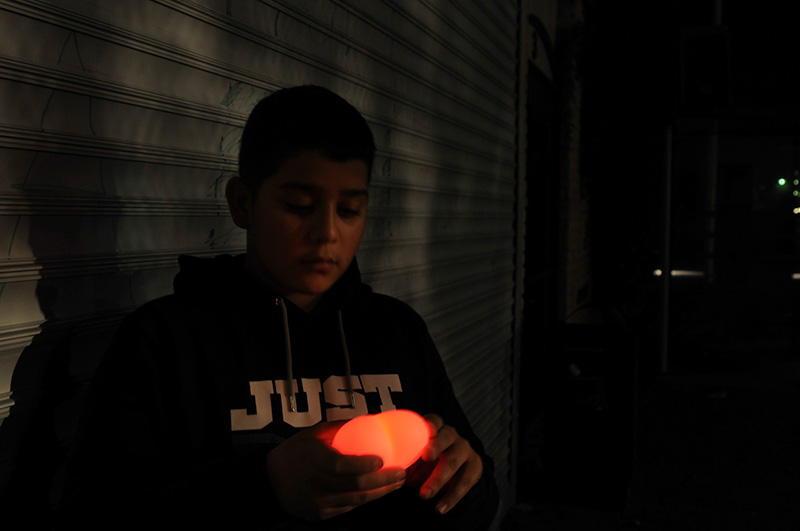 As part of the process, a participant (Lina Färje from LjusArkitektur) went out on the streets with her heart on her sleeve, and anywhere else she could find, to create an enthralling series of images with the local residents and at the same time opening them up to discussions about light.
Guerrilla!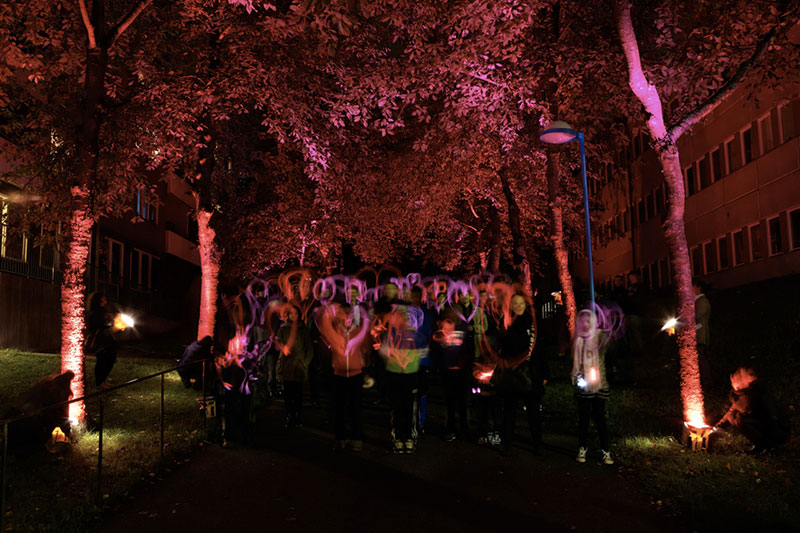 The last night of the workshop was a Guerrilla night! All this was enthusiastically followed by a 100 people walking through the streets and lighting up the suburb Guerrilla style... (More pictures in slideshow below!)
The main objective of the workshop: to get out of the office and into the spaces that we are designing for. To put down our laptops and speak to the people that we seek to provide light for. The result of the workshop: Interested residents. Outstanding student ideas. Phenomenally creative, practical and above all non-expensive to implement. A housing association that was open to helping us, willing to listen and keen to make the ideas a reality...
Gallery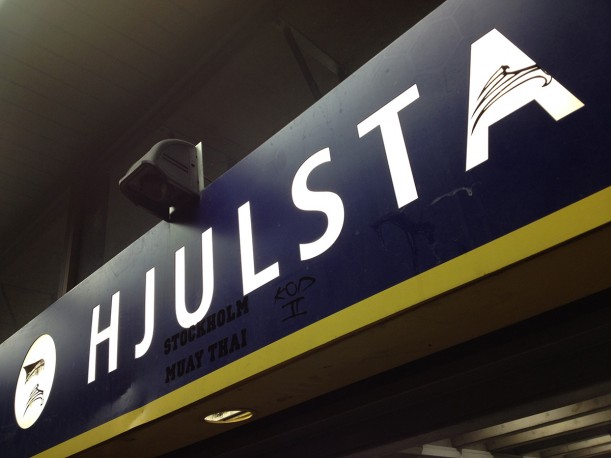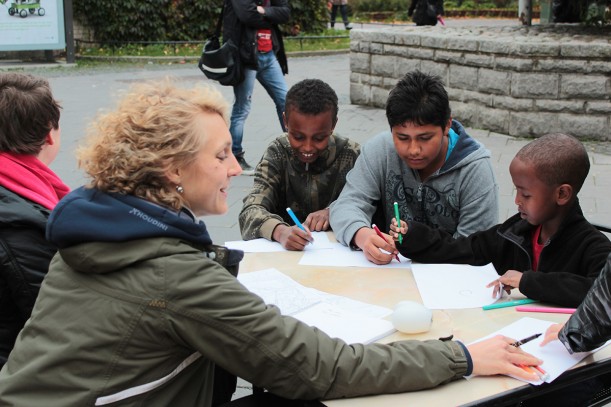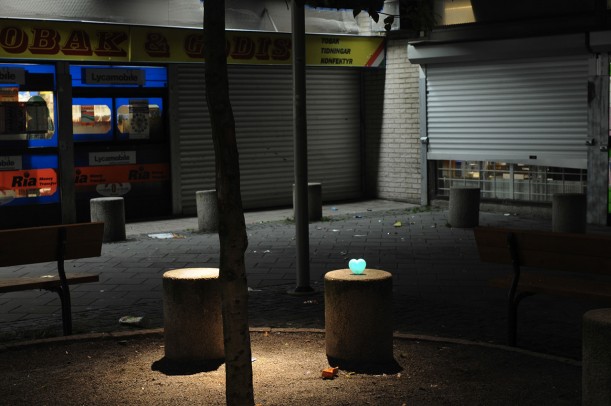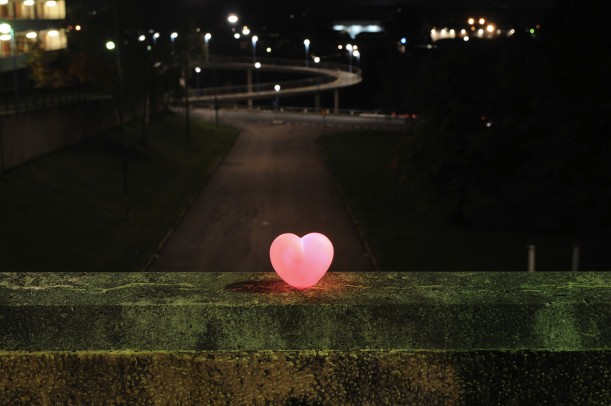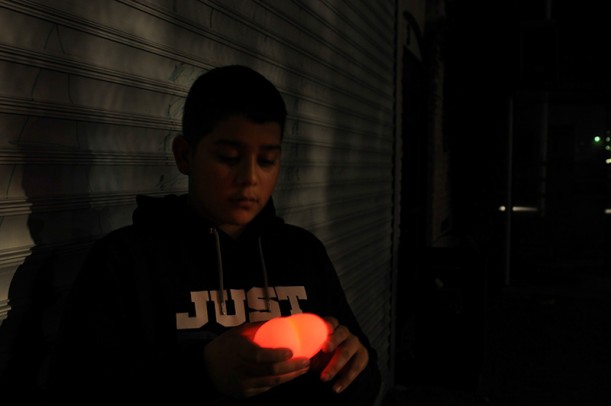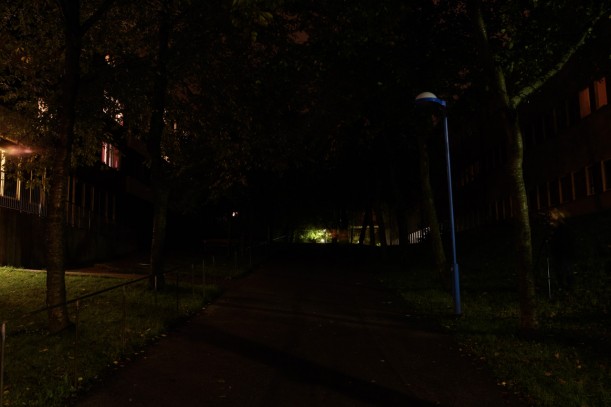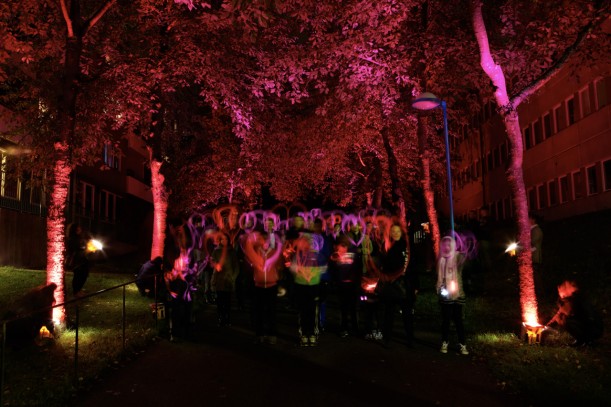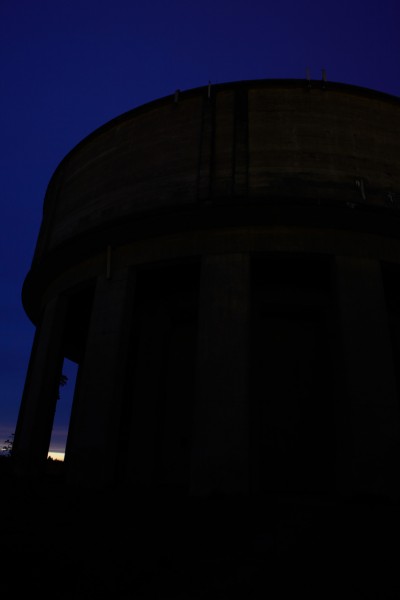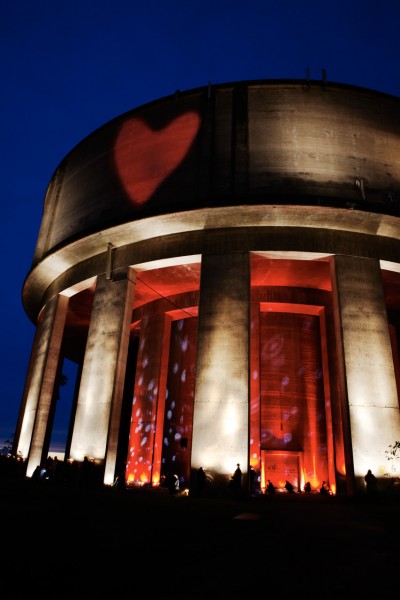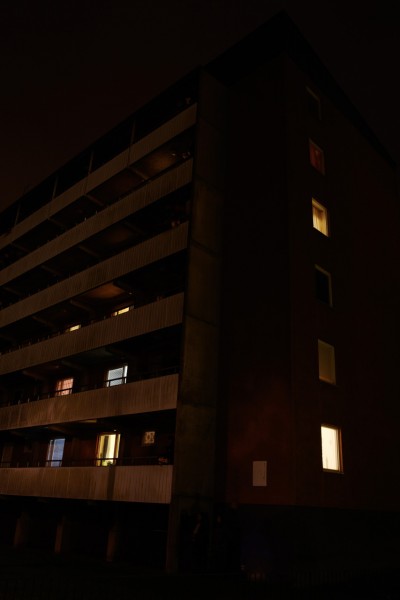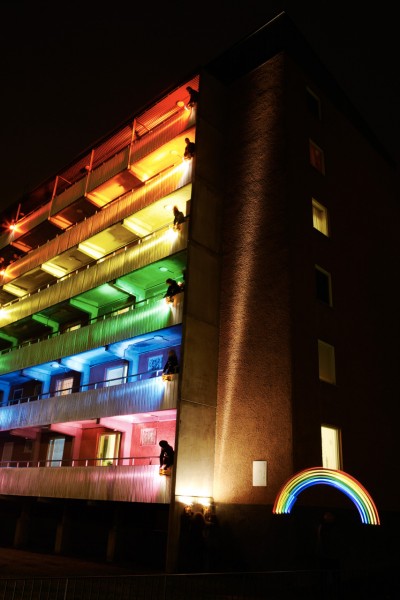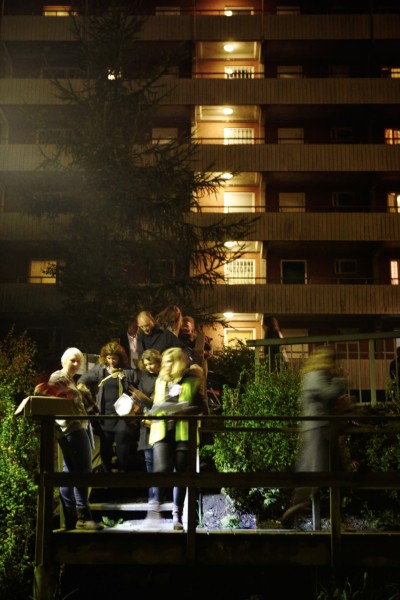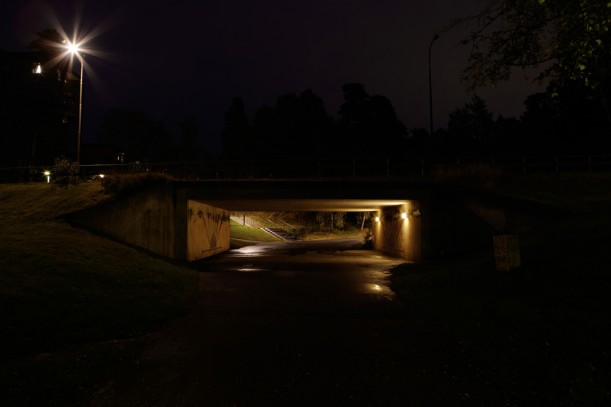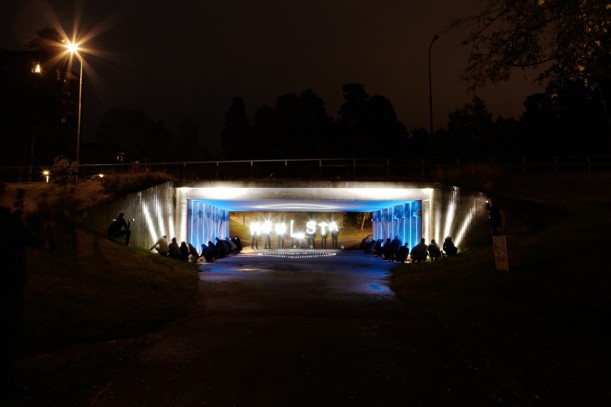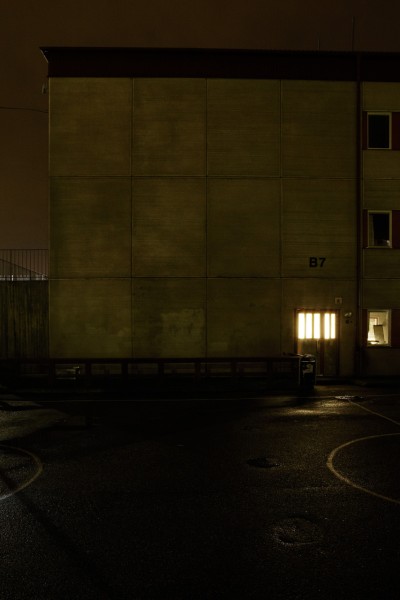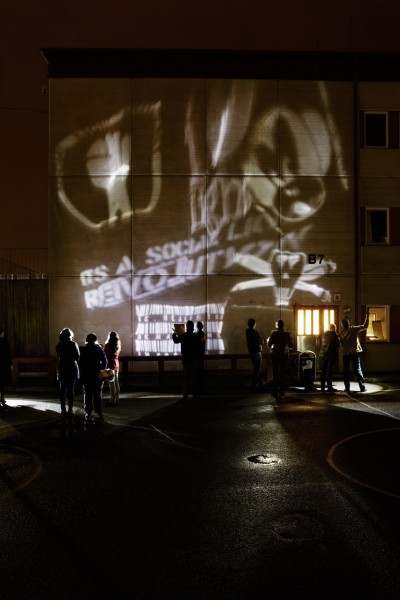 Thank you!
Supporters:
City of Stockholm, Philips Lighting, Einar Mattsson
Schools & Associations:
Next: Student Presentations >>