Invitation to the inauguration: Light in Hjulsta
The Social Light Movement project – which has been developed together with residents of the area – consists of suspension cable lighting with led and colored spotlights throughout a forest. The lighting, which combines modern technology and creativity with energy efficiency, is part of the lighting initiative for increased security for the residents in Järva.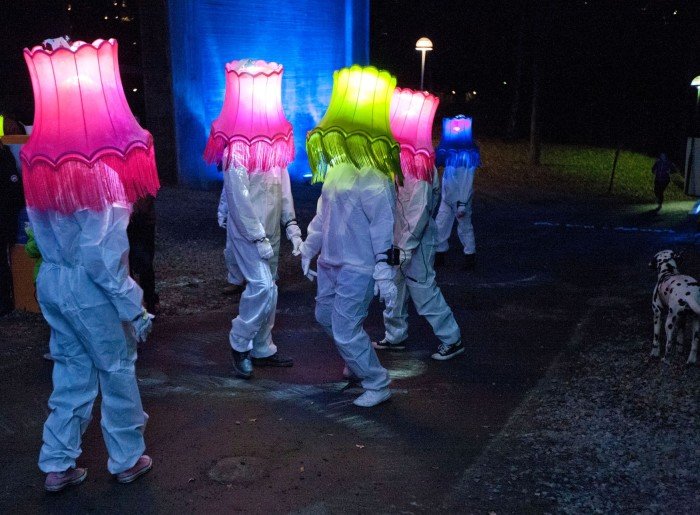 Above: Dance Group Alby Fejm from Botkyrka occurs during the inauguration.
Date and Time: Thursday, 16/1 at 16:00
Location: Hjulsta backar, in the corner of the forest.

Program
16:00 Inauguration of traffic and entrepreneurial Vice Mayor Ulla Hamilton.
16:10 Social Light Movement. Lighting Designer Jöran Linder.
16:15 Dance Group Alby Fejm.

We offer carrot soup with Asian touch, bread and drink.